Simplicity is the Ultimate
Sophistication

- Leonardo Da Vinci -
Discover
Who we are ?
Louis Wong Production is a Brand Strategy Design Consultancy.
We mainly serve Startup Companies, providing Professional Services
integrating Brand Identity, Graphic Design, and Photography services.

We take "Discovering Problems and Solving Problems"
as our core value. We hope that through our Professional Level
and Unremitting Efforts, we can reshape the Brand Identity of
Startup Companies and provide Professional Service Guidance for
Brand Strategy and Brand Identity.
My Service
Photography
It is visually appealing, engaging and can be
thought provoking. Photos appeal to consumers
of any age. Before anything else, however, it is
important for you to understand what branding is
and why it is essential to the success of your
product or company.
View More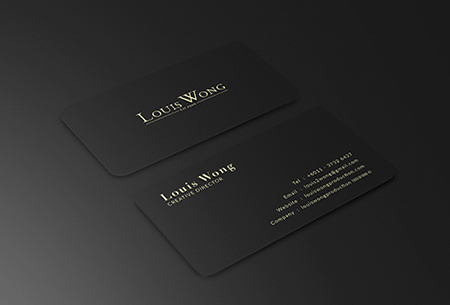 Graphic Design
One of the greatest contributions of graphic design
is in the area of branding. Utilizing graphic design
helps in building a completely unique identity in a
highly competitive industry. It also helps in building
and improving your brand in a more attractive way
that leaves a lasting impression in the minds of
your potential customer and target audience.
You can use graphic design to create an appealing
and innovative identity that your customers
can easily relate to.
View More
Communication
Creativity
Problem Solving
Time Management
Business Card:
Building Your Brand
Business cards can help you establish your brand,
which makes your company more easily identifiable.
By including your company's logo and
advertising slogan on your card, for instance,
you help to reinforce your brand with everyone
who views your card.

According to Nathan Ross Martin,
president of NRM Creative Marketing in Atlanta,
a common mistake that many companies make
is that the design chosen for a business card differs
from or fails to effectively incorporate the
company's brand.
View More
Product Photography:
Make the Most of Your
Marketing Strategies
Quality e-commerce photos do more than just sell products
and represent your brand. They can help to expand your
reach and bring in new audiences. For starters, photos
can be used across platforms, creating consistent messaging
on your website, in advertising, and on social media accounts.

In addition, breathtaking and/or compelling images beg to be
shared, which gives you the opportunity to reach new consumers
organically, boosting brand awareness, organic traffic, sales,
and ongoing patronage in the process. Good photos can
increase engagement and sharing, essentially crowdsourcing
your marketing efforts. This level of audience participation
can expand your reach without any additional effort or
expense on your part.
View More
What makes me different?
Network
Wide range of contacts and
can provide you with suitable talents
when you need additional service.

Wealth of experience in
cooperation and can negotiate with
those talents to maintain a
unified style of your brand.
Rivision
During the project period,
I provide an unlimited number
of revisions before project deadline
to ensure that both parties are satisfied
with the final product.

Except for photography services.
Stylization
I have been in contact with customers
in various fields and requirements,
so I can diversify my design styles
to meet various needs.
Hire Me